TURKEY DAY!!!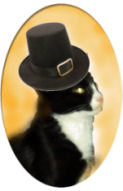 This is my first Thanksgiving, since I was only born in March, but the other cats, Murphy and Sam have explained it to me.
Since I was born in Southeastern Massachusetts, it is a big thing here, so I shall recite the ancient household legend, passed down from many generations of cats:
"It is said that Jon dons hys buckelled hatte, & taketh his blunderbuss into ye fields and forysts, and, cupping a leafe betwixt his thumbbes, maketh a strange warbling sounde, whereupon appeaereth a most plumpe and savoury game byrde. Ye cattes of Squanto and Massasoit didst protect the Three Sisters from myce thoughout ye seasones, and they didst bring of their bounty also.
He bringeth it home, and with many and varied spices, doth prepare for us a feaste worthy of ye Kinge."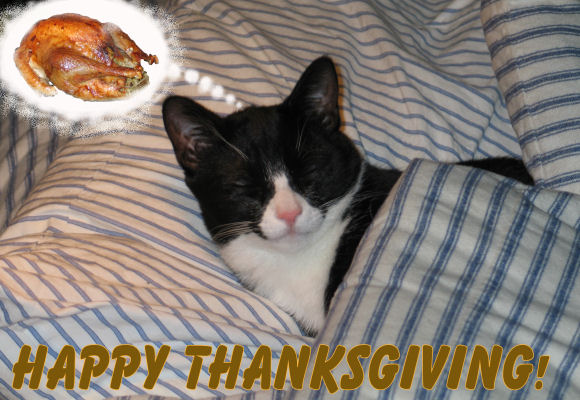 ---
There is always a Day After...DAMN I love Turkey..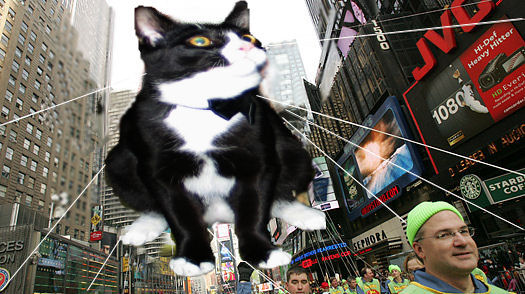 ---
..Then I recon it is time to get down to Sea.