Haha..I taught the old fool to walk on a leash!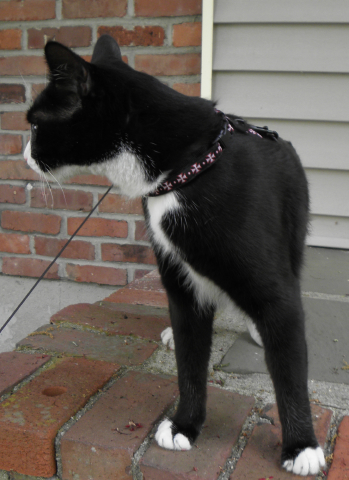 ---
Here I am allowing the joggers to gaze upon me..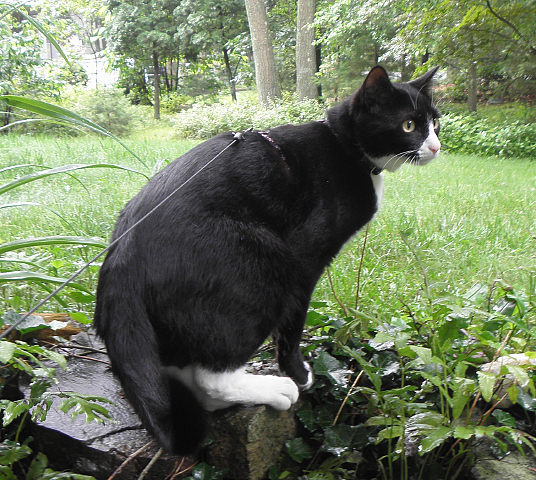 ---
So, he got me one that matches my paint job.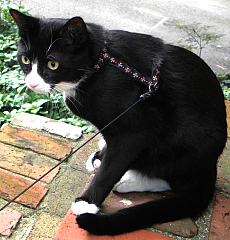 ---
Here he is, following me, as is proper
---
I caught the photographer in the upstairs window.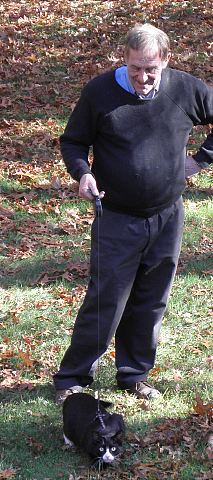 ---
OH NO! A LITTLE BROTHER SHOWED UP!!.