The ACT of CREATION!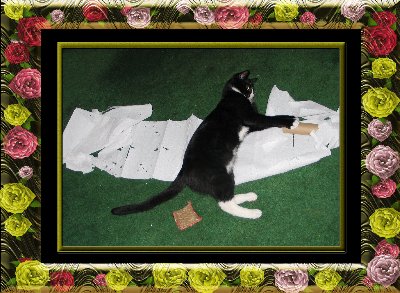 ---
And the finished masterpiece...
---
MY FEET! MY FEET! My little white feet!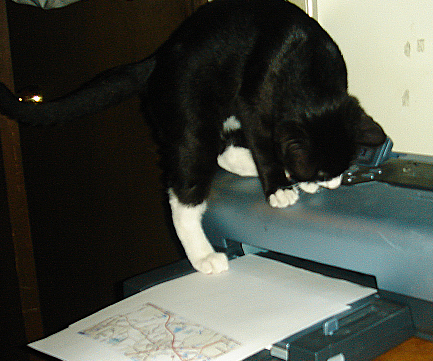 ---
One of my favorite arts: Sleeping.

---
I love to POSE as well..

This one belongs over a mantle.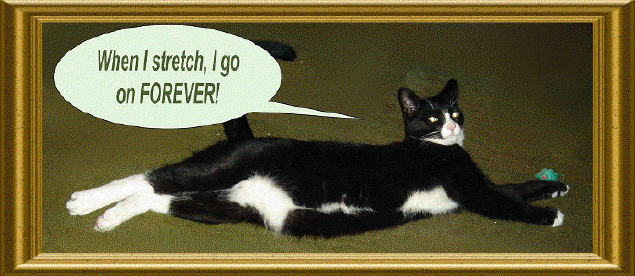 ---
..And make a great Artist Model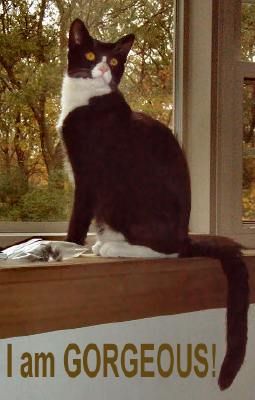 ---
My holidays! Cats have demanding jobs!